I recently received a wonderful feature/review by the awesome Cat Gregory of Cat Eyes Promotions...
She has it posted on her Myspace page...
I posted the feature here the best that I could...
I can't thank you enough Cat!:)
Hope you all enjoy it!:)
Love,
Joe
I would like to introduce my next featured artist…Joe Gande from New York City. I am featuring the amazing guitar solo in Circa '73, and the song Brighter Day that reminds us that no matter what goes on in our lives and around the world….it gives hope of brighter days ahead.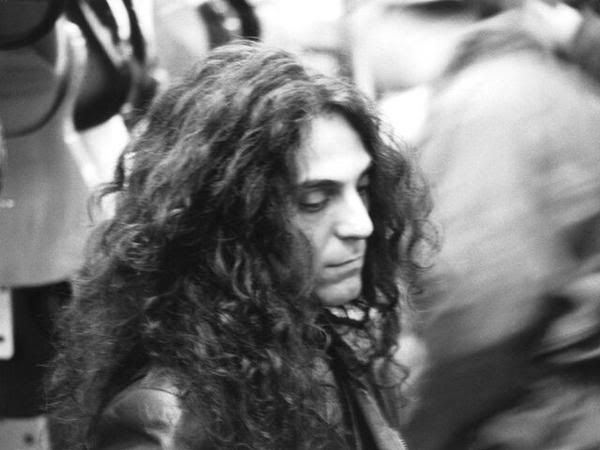 Joe officially released
The Godsend Sessions
on May 16, 2010. The CD was written, arranged & produced by Joe and the CD was mastered by the grammy award winning Ted Jensen at Sterling Sound, NYC. Joe can do it all…he performed all the vocals, all background vocals, all harmonies, all guitars, piano, keys, and conga drum. The CD also features Neal A. Ostberg: Bass, Kevin Bregande: Drums, Craig Shrawder: Keys, and James B. Gately III: Hammond B3, Glockenspiel, and Bongos.
Click image to purchase The Godsend Sessions

A few quotes from JoeGande.com paints the picture of who Joe is….."Singing, writing, arranging, producing, playing guitar, bass and keys-all without ever taking a formal musical lesson in his life. A prolific songwriter and self-taught guitarist with an ear for melody since a young age, the music just comes into his head. From arranging horn charts, drum fills and grooves, scoring beautiful lush string sections and vocal harmonies, to bangin'out some funky piano…" ---author unknown
"...a sound that can only be described as "New York" ---Dave Jackson, The Musicians CybercoolerThere are many reviews on Joe and in all the reviews I read, the same words kept popping up….PASSION & New York!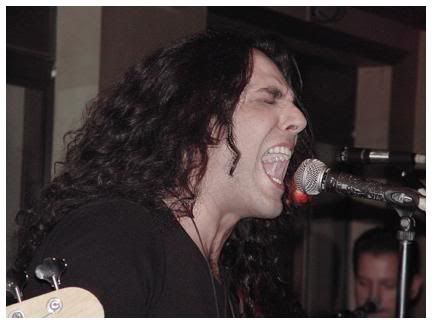 Joe's style ranges from jazzy to bluesy to funky to psychedelic…but all the time rockin!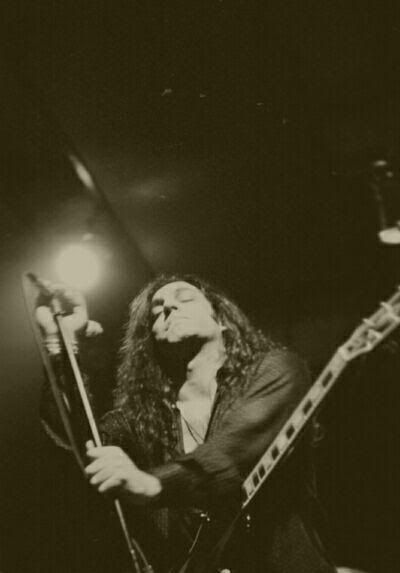 Joe has played regularly in the NYC club scene throughout the years and although there are no shows scheduled right now, be sure to keep watching for shows to be added!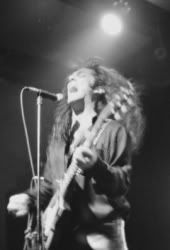 Joe not only puts out a good vibe with his music but also from his selfless acts of helping others. Quote from Joe…"I love animals and always help out with all kinds of organizations for them" Joe helps raise money through sponsors on Socialvibe…"right now I'm involved with raising money for the NYC foodbank through a cool promo. People can now download my songs free at
gimmesound.com
and the proceeds from the website and sponsors go to a charity of your choice! Very cool concept…"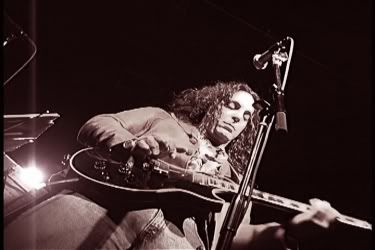 The photos and quotes tell the story….of a self-taught musician who puts his heart and soul into his music. Drop by Joe Gande's MySpace page and his website at Joe Gande.com for more music and information. Enjoy the video below as Joe walks the streets of NYC to the sounds of his beautiful song…
Can't See My Life
. The video below gives you a peek of what you will experience in a live show.
Joe is all New York but he is balanced with a softer side where he has another passion….cooking. Must be his Italian roots and his mama's influence coming out when it comes to pasta! He is currently writing a cook book that will be available soon.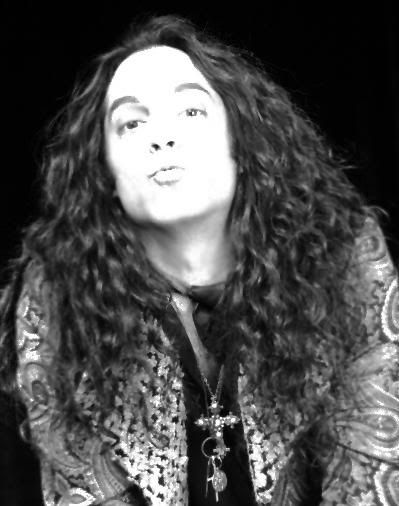 In writing this feature I have gotten to know Joe a little better and I find him to be a beautiful, caring person on the inside and out. He is driven, down-to-earth, incredibly talented, and seems to be successful in everything he pursues. Joe is also working on a new project with a DVD in the works so keep watching for that!To sum it up…Joe has a fun-loving passion for life!
Cat Gregory
Cat Eyes Promotions
http://www.myspace.com/moongirlcat
Thank you so much everyone for visiting my blog and checking out this post! Please subscribe if you'd like...and comment on the post here and "Like", tweet and share etc...
Love,
Joe
http://itunes.apple.com/us/album/the-godsend-sessions/id416008000
http://www.amazon.com/dp/B004KG97CC/ref=cm_sw_r_fa_dp_CHTCnb1M7NT6X